Welcome to Once Upon a Child Lakeland, FL!

We're bringing out the dress wear for Spring!
Finally! Being cooped up all winter long requires a lil' celebration. Come check out what we have in store for Spring: dresses & bows for the little girls, dress wear for the little boys, and shoes for both of them! With prices this low, spring never looked so good!

March 15, 2014
doors open at 9:30 am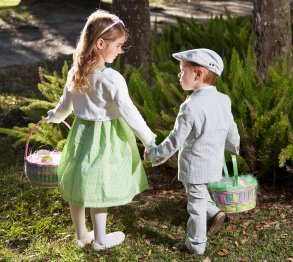 ----------------------------------------------------------------------------------------------------
Warm weather clothes & accessories.
Come in to stock up on t-shirts, tanks, shorts, bathing suits, flip flops & sandals, sunglasses and hats!
We have it all!!!
Make some extra cash!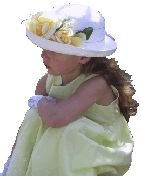 Sell us your kids gently used spring wear! Remember, we buy all seasons all the time!
Most wanted items:
Equipment (pack & plays, swings, strollers, bouncers, Excersaucers, bassinets, etc...).
Clothing (gently used and free from pilling, staining, excessive wearing)
Toys, books & shoes.
*All toys and equipment are checked to ensure the safety of each item.
Come visit us in-store and receive a valuable coupon upon checkout (for buying and selling) to be redeemed in April.
Kids look so great in stylish outfits, but who wants to pay high-end prices when clothes are outgrown so quickly? Once Upon A Child offers the perfect solution: the latest in new and gently used brand name clothes, toys, books, equipment, and furniture…just right for fast-growing babies, toddlers and youth.
Save yourself the hassle of garage sales and online listings when you can swing into the nation's leading buyer and seller of name brand, new and gently used kids stuff. Simply gather up your gently used kids stuff including: clothing, playards, toddler beds, changing tables, strollers highchairs, toys and bring them to Once Upon A Child for $$$ on-the-spot for all items accepted.
Because we are buying new and gently used items from our customers all day, every day, our inventory changes, so shop often!