We are currently hiring!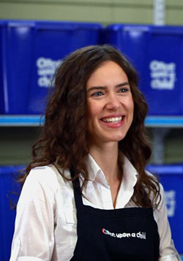 At Once Upon a Child, we don't just buy and sell gently used kids stuff. We provide a one-of-a-kind experience for each and every person who comes through our doors and that experience starts with our incredible staff. Customer service and hard work are valued greatly at our store.
We are hiring for several customer service positions in our busy store. Applicants must have ambition, integrity, energy, a smiling face with an inviting personality. problem solving skills, strong work ethic, the ability to thrive in a teamwork driven environment and possess the desire to provide exceptional customer service. No experience is necessary; we are willing to teach, if you are willing to learn.
Proudly, we are an equal opportunity employer!
Great employee discount!
Flexible availability, including evenings and weekends, is necessary.
Must be able to pass a thorough background check and drug test.
17 years and older.
Pay starts at $8.50 an hour, with room to grow.
Job Type: Part-time
Contact us with questions.
Please fill out the online
application
; it will be sent directly to the owners upon completion.